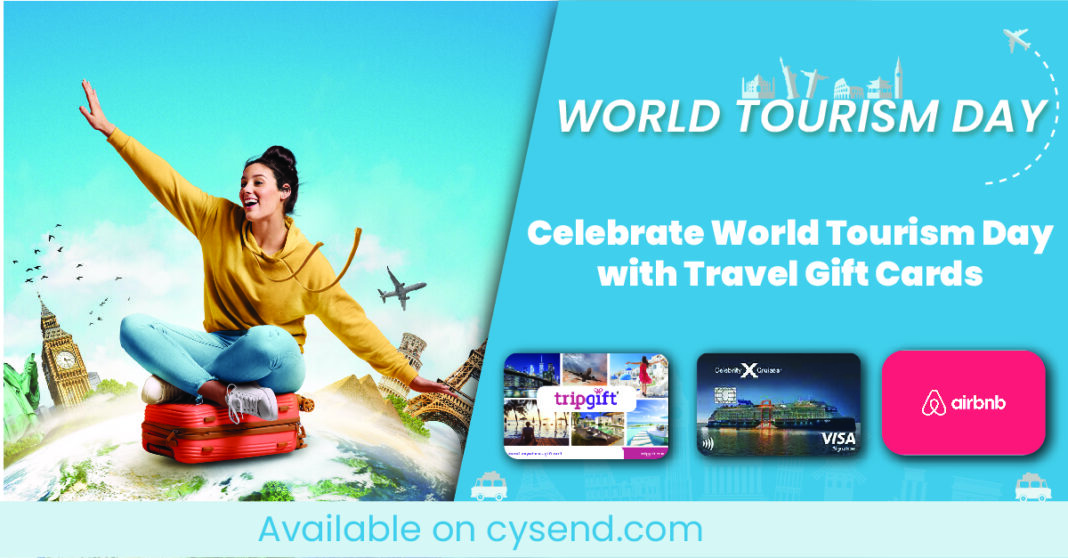 What is World Tourism Day?
World Tourism Day is celebrated annually on September 27th to raise awareness of the importance of tourism. It is a day to promote sustainable tourism practices and to encourage people to learn about new cultures and places.
Why is Travel important?
Travel is an amazing way to experience new cultures, see incredible sights, and create memories that will last a lifetime. It's also a great way to relax and de-stress from the everyday hustle and bustle. On World Tourism Day, we celebrate the power of travel to bring people together and create a better world. It's also a great opportunity to remind ourselves of the importance of sustainable tourism and protecting the environment.
How to celebrate World Tourism Day
There are many ways to celebrate World Tourism Day. You could visit a new place, try a new cuisine, or learn about a new culture. You could also volunteer at a local tourism organization or support sustainable tourism initiatives. No matter how you choose to celebrate, World Tourism Day is a great opportunity to appreciate traveling. It is a day to remind ourselves of the importance of traveling responsibly, respecting the people and places we visit. For World Tourism Day by traveling, CY.SEND has you covered with our wide variety of travel gift cards!
Travel gift cards from CY.SEND
Tripgift Gift Card has a lot of choices for your travel dreams, whether you want to see sandy beaches or snow-capped mountains. Tripgift Gift Card is a digital gift card for travel that can be used at more than 1 million hotels, flights, and events around the world. It's the best gift for someone who likes to travel. Celebrity Cruise Gift Card: offers a wide variety of cruise itineraries to destinations all over the world.
With their luxurious accommodations, award-winning dining, and world-class entertainment, Celebrity Cruises Gift Card is the perfect way to experience the best that cruising has to offer. Airbnb Gift Card is a popular vacation rental platform that offers a wide variety of accommodations, from apartments and houses to cabins and treehouses. Airbnb Gift Card is a great way to find unique and affordable accommodations in any destination. Unlock the beauty of diverse destinations and unique experiences with TripGift Gift Card. Sail towards the horizon in luxury and style aboard a Celebrity Cruise Gift Card. Or, immerse yourself in the local culture by staying in a cozy, homey place with Airbnb Gift Card. Wherever your heart desires to go, we've got the perfect companion for your travels!
CY.SEND offers you travel gift cards, making it the perfect place to shop for World Tourism Day. With Travel gift cards, you can give the gift of travel to anyone on your list. Purchase your gift card today and help someone celebrate World Tourism Day in style.
Start planning your trip today with the Best travel gift cards on CY.SEND!