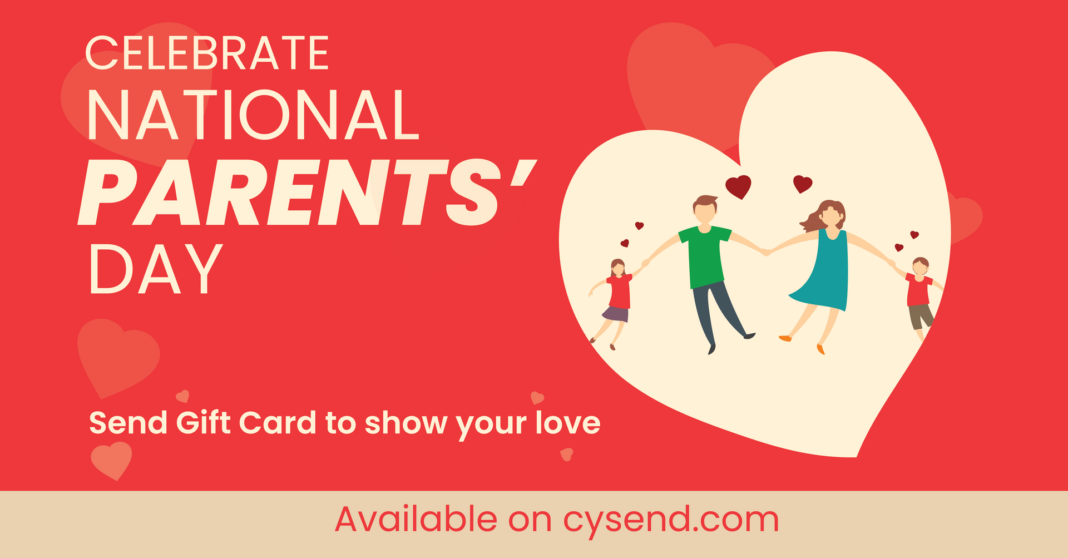 National Parents Day is an important event in the United States dedicated to celebrating and honor the role of parents in our lives. It's a perfect time to express gratitude and love towards our parents. One fantastic way to celebrate National Parents Day is by gifting them convenient Gift Cards. In this article, we will explore how CY.SEND, a user-friendly platform, can help you make the most of this occasion by buying and sending Gift Cards.
Gift Cards have gained popularity as a practical and thoughtful gifting option. They allow parents to choose something they truly want, offering them a memorable experience. CY.SEND offers Gift Cards from various retailers, restaurants making it easy to find the perfect gift for your parents' preferences.
Sports & Hobbies
Travel and Experiences
CY.SEND makes gifting Gift Cards for National Parents Day easy and convenient. You can browse through a wide selection of Gift Cards, choose the amount that suits your budget, and add a heartfelt message. With CY.SEND, you can send the Gift Card directly to your parents' email or mobile device, saving you time and eliminating the need for physical cards or shipping. CY.SEND offers gift cards for spa, dining, and shopping experiences to make National Parents Day memorable. It's a flexible and affordable way to show your appreciation, adding a personal touch to make the gift more meaningful.
TV and Streaming
Supermarkets and Groceries
This National Parents Day, make your parents feel special and loved by gifting them with Gift Cards on CY.SEND. With convenience, flexibility, and a wide range of options, CY.SEND enables you to give your parents the gift of choice. Celebrate this special day by expressing your gratitude through a thoughtful and practical gift that they can truly enjoy.

Visit CY.SEND today and make this National Parents Day special for your parents.