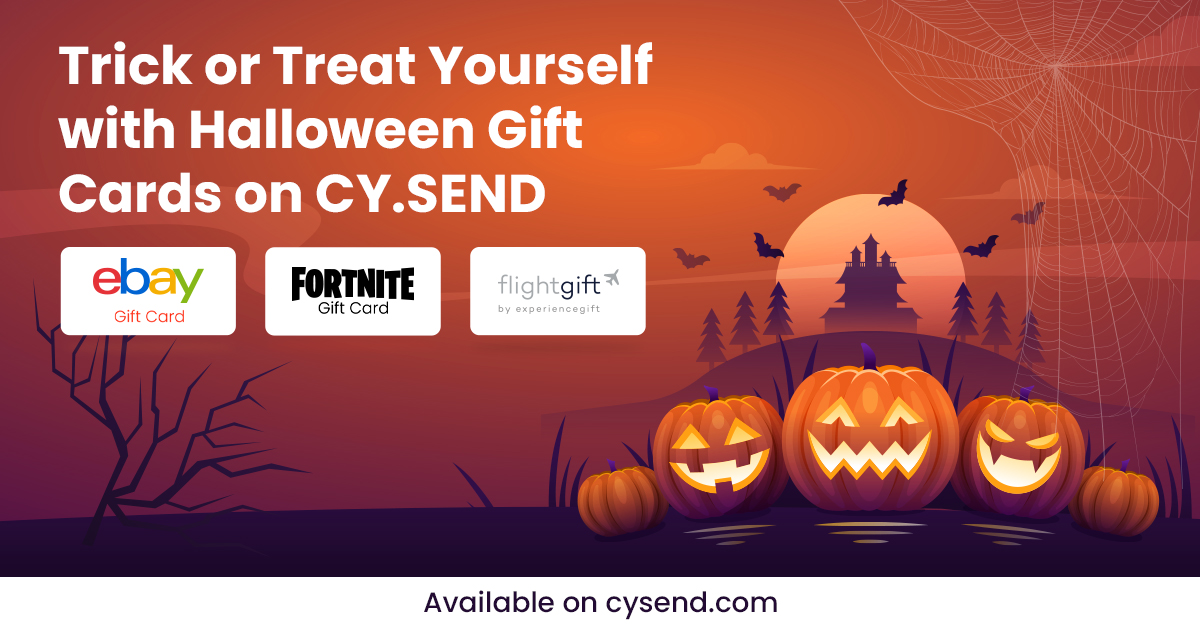 With Halloween just around the corner, everyone's busy preparing for the eeriest night of the year. Whether you're hunting for the perfect costume, planning a memorable party, or looking for a thoughtful gift, CY.SEND has got you covered.
When is Halloween?
Halloween, the time for spooky fun, is celebrated every year on October 31st. Mark your calendars and get ready for a night of treats!
What are some popular Halloween activities?
Halloween is synonymous with pumpkin carving, attending halloween parties, and the traditional trick r treat adventure. Kids and adults alike enjoy donning their favorite Halloween customes and indulging in some playful frights.
What are the most popular Halloween costumes for 2023?
Every year brings fresh Halloween costume ideas. For 2023, the buzz is all about imaginative halloween makeup and last minute Halloween costumes that blend creativity with convenience. To stay in the loop with trending custome ideas, keep an eye on social media and online platforms.
What are some Halloween safety tips? Safety first! Remember to:
Always

trick r treat

in groups.

Use reflective tape on costumes to be visible at night.

Always inspect the

Halloween candy bag

before consuming any treats.

Use battery-operated candles in jack-o'-lanterns.

Plan your route and ensure someone knows where you are.
What are some popular Halloween gift card options on CY.SEND?
Want to spread the "Happy Halloween" cheer with a unique gift? Halloween Gift Cards on CY.SEND offer a fantastic range of options, including:


eBay Gift Card is the perfect place for collectors and Halloween enthusiasts. You can use eBay Gift Card to:
Purchase anything from a vintage Halloween costume to a life-size animatronic skeleton.

Buy a book or movie about Halloween or the supernatural.

Attend a Halloween-themed event, such as a haunted house or costume party.

find rare and unusual candy, such as imported treats and vintage candy bars.

 For the gamers, the Fortnite (Standard Edition) card is a must-have. Fortnite is one of the most popular video games in the world, and it's especially popular around Halloween. With the Fortnite (Standard Edition) you can:
Purchase new skins, weapons, and other items to get into the Halloween spirit.

Play Fortnite's annual Halloween event, which typically features new spooky content and challenges

Team up with friends to play Fortnite's Save the World mode, which has a Halloween-themed campaign.




And if you're feeling adventurous, why not give the gift of travel with a FlightGift Card?
Book a flight to a haunted destination, such as Transylvania, Salem, or New Orleans.

Visit a haunted castle or castle ruins, such as Bran Castle (Dracula's Castle) or Dunnottar Castle.

Take a haunted walking tour of a haunted city.

Visit a haunted cemetery, such as St. Louis Cemetery No. 1 in New Orleans or the Highgate Cemetery in London.

Attend a Halloween-themed festival, such as the Voodoo Music + Arts Experience in New Orleans or the Halloween Horror Nights event at Universal Studios.
What are some fun Halloween activities for kids and adults?
Both kids and adults can indulge in pumpkin carving, attend Halloween parties, and participate in costume competitions. Moreover, adults can host a themed party with thrilling games, while kids can enjoy face painting and Halloween crafts.
Can I use a Halloween gift card to buy anything other than Halloween-related items?
Absolutely! The beauty of Halloween gift cards on CY.SEND, like the eBay Gift Card, is that they're versatile. Whether you're buying Halloween-related items or just indulging in some retail therapy, the choice is yours!
Gift Cards On CY.SEND: Your Perfect Halloween Treat!
CY.SEND offers an exceptional range of Halloween gift card ideas. Whether you're gifting someone a happy halloween gift card or seeking gift cards for Halloween treats for yourself, the options are endless. Make this Halloween unforgettable with the perfect gift from CY.SEND! 🎃👻